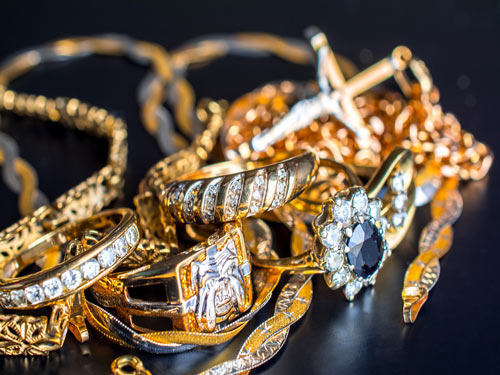 Do you want to trade your valuables for cash? Trade some cash for bargain merchandise? Offer an item-for-item trade? Fair Trade Outlet is your one-stop shop to buy, sell tools and much more. We offer incredible prices for your unwanted valuables and a great selection of bargains throughout our store. Stop in our shop in Irwin, PA today. Some of the items we deal in include:
We Offer Cash for Gold
When you bring your gold to us, we will assess it and give you a cash offer on the spot. We are a gold buyer that specializes in purchasing all types of gold, so you can be sure that you're getting a fair price for your items. We also take pride in being one of the most reputable gold buyers in the area, so you can rest assured that you're in good hands when you sell your gold to us.
We Have a High Payment Rate
Our payment rate is higher than most other gold buyers, which means you'll get more money for your items when we buy gold from you. We also offer a convenient and easy selling process, so you can get your money as quickly and easily as possible.
We're a Trusted Gold Buyer
When you sell your gold to us, you can be confident that you're dealing with a trusted and reputable gold buyer. We have years of experience in the industry, and we're committed to providing our customers with the best possible service. We're also a member of the Better Business Bureau, so you can be sure that you're dealing with a company that is committed to providing its customers with the highest level of service possible.
What Types of Gold Do We Accept for Cash?
We accept all types of gold, including:
Gold coins: American Eagles, Canadian Maple Leafs, South African Krugerrands, British Sovereigns
Gold bars: 1 ounce, 10 ounces, and 100-gram bars
Gold jewelry: necklaces, bracelets, rings, earrings
Scrap gold: gold teeth, gold fillings, gold nuggets
Whether you have a few pieces of gold jewelry or a large collection of gold coins, we're interested in purchasing your items. We offer competitive prices and a convenient selling process, so you can get the most money for your gold.
Conclusion
If you're looking sell your gold or tools, we invite you to bring it to us and see for yourself why we're the best place to sell your gold. Contact us today to learn more about our services or to schedule an appointment. We look forward to helping you get the most money for your gold.