Buy, Sell, Trade Shop in Irwin, PA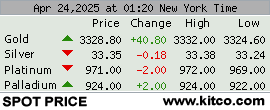 Turn your valuables into cash! Fair Trade Outlet specializes in the buying and selling of many valuables, offering you quick money and great deals. Stop by again and again for honest deals and to view our constantly-changing selection of merchandise.
Your Most Reliable Swap Shop
Locally-owned and –operated and community-focused, Fair Trade Outlet is new to the area and ready to provide Irwin, Wendel, Manor, North Irwin, and Westmoreland County, PA with the most exceptional customer service around! Not among your average buy, sell, trade shops or coin shops, Fair Trade Outlet is inviting, organized, clean, fresh, and provides our customers with the utmost respect and newest selection out there. Separating us from any other store of our kind, we take pride in our welcoming and cleanly atmosphere filled with high-quality merchandise.
We buy, sell and trade jewelry (precious metals such as gold and silver, and diamonds), firearms, coins, valuables, tools/hardware, electronics, and so much more! If it's valuable to us in any capacity, we'll take a look at it and provide you a fair and honest price. Turn your valuables into instant cash with the help of our buy, sell, trade shop in Irwin, PA.

At Fair Trade Outlet, we make it easy for you to sell or trade your valuables and get money immediately. Turn your broken or unwanted jewelry, collector coins, used and new tools that still have value into instant cash by bringing them to us. Or, if you're looking for great deals on merchandise, you'll find them in our brand-new swap shop. We've designed it to be open and welcoming, providing a pleasant experience, whether you are selling or shopping. Our variety changes by the day, so visit us frequently to find quality merchandise. Visit our trade shop in Irwin, PA today!
Our swap shop is proud to be locally-owned and –operated, serving in Irwin and the surrounding communities.
We buy, sell and trade to get you the best deals.
Our selection changes daily, offering a variety of merchandise.
We Are Now a Federal Firearms Dealer
Looking for the nest in firearms? We have what you are looking for. We carry everything from hunting rifles, shotguns, handguns and much more. We make sure that the pieces we sell are top shelf quality and are sure to last for years to come. Give us a call at (724) 863-4444 or pay us a visit to learn more or make a purchase today!
Areas Served
Proudly serving as the best in local coin shops and swap shops in the following areas:
Irwin, PA
North Irwin, PA
Manor, PA
North Huntington, PA
McKeesport, PA
Trafford, PA
West Newton, PA
Harrison City, PA
Greensburg, PA
Jeannette, PA
North Versailles, PA
McKeesport, PA
Youngwood, PA
Westmoreland County, PA
Put Money in Your Wallet
Turn your unwanted valuables into fast cash today at Fair Trade Outlet, your trusted local buy, sell, trade shop!